Marketing support
EcuTek offers various materials to help promote your EcuTek business. We want your business to prosper, so don't hesitate to contact sales@ecutek.com if you feel we can help further.
Don't forget, there are many ways to earn Tier Points and therefore earn Flash Points for free. Our knowledge base article has all the details of how you can earn Tier Points.
EcuTek YouTube channel
The EcuTek Technologies YouTube channel offers many videos that explain the benefits of EcuTek products. These videos are suitable for embedding on your website. They include RaceROM features by platform, ECU Connect videos by platform and the BMW feature video.
Fact sheets, logos and product shots
Fact sheets for all EcuTek tuning products in print-ready formats can be found on this page, along with copies of the EcuTek Logos in any format you may need.
We also supply professional product photography for our products that you can use on your website where you resell EcuTek hardware.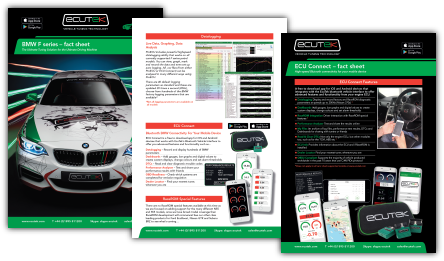 EcuTek "glass shard" wrap
You can download a copy of the Adobe Illustrator vector files for the wrap of our Subaru BRZ here. These files are set up for the Subaru BRZ but are easily tailored to other cars by a car wrap company.

EcuTek_SubaruBRZ_GlassShardWrap.zip (41.0 MB)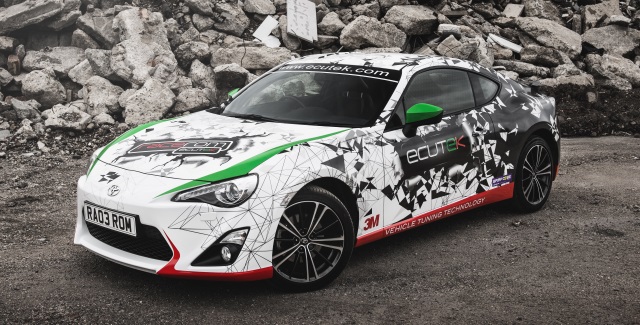 Social media and banner ads
EcuTek can produce tailored banner ads to your specification on demand. Please email us at sales@ecutek.com and specify which tuning platform and the image dimensions needed.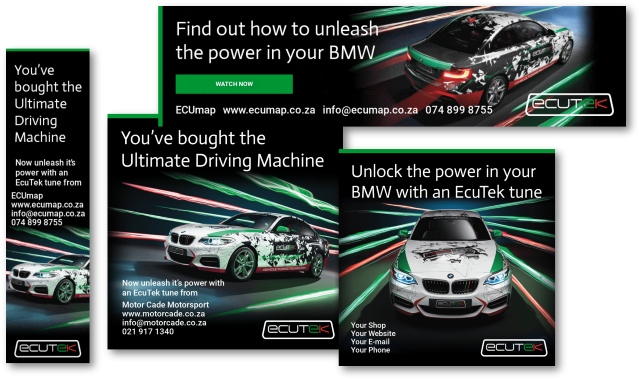 Workshop banner offer
If you buy an EcuTek workshop banner and send us a photo of it displayed in your workshop, we will award you 200 Tier Points, which will be exchanged for 200 free Flash Points at the end of the tier review period.
The cost for the banners is approximately £75 GBP, including shipping. There are two sizes to choose from, and they are available in black or white versions. See our newsletter for the full details of how to apply.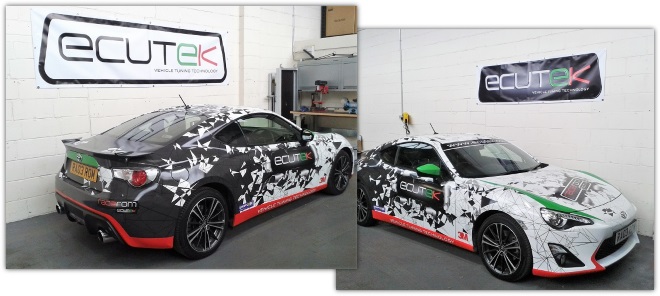 ---
EcuTek Logos
RaceROM Logos
---