ProECU MX-5 is the FREE addition to the ProECU Programming Kit, which is specifically designed for the 3rd generation (NC) Mazda MX-5/ Miata platform, to enable owners to tune their own vehicles using our ProECU software.
What Do I Get With ProECU MX-5?
The free software will include the ability to edit all standard maps up to and including Advanced user level. The software also includes the following unique RaceROM features

Launch Control
Flat Foot Shifting
Downshift Auto Blip
Per Gear Rev Limits
RaceROM maps available for this package are as follows: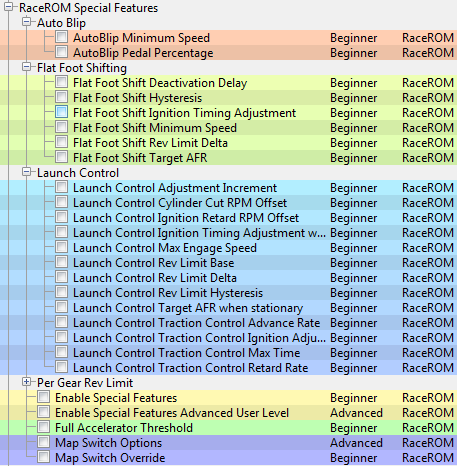 How can I get all the RaceROM features available?
The Master Tuner who supplied the Retail Programming Kit can sell you an Upgrade to RaceROM MX-5, which includes these additional RaceROM Features:
Four-Way Map Switching
Speed Density
How can I get the free ProECU MX-5 software?
For those who currently have an EcuTek ProECU Programming Kit, ProECU MX-5 is available via a free download through EcuTek update. For those who don't, a kit needs to be purchased from any of our EcuTek Master Tuners.
Who supports the software?
The Master Tuner who supplied the Retail Programming Kit will provide support..

Can I program more than my own car?
ProECU MX-5 software is limited by a fair usage policy to the amount of cars it can program. Should an owner wish to program multiple cars, they will need to apply to become an EcuTek Tuner and upgrade their software to the Trade version.
The ProECU Programming Kit is licensed for non-commercial use only.
View the FAQs for more answer to questions you might have regarding ProECU MX-5 and RaceROM MX-5.