The ProECU Programming Kit is the cable alternative to PhoneFlash which can be used by car enthusiasts and owner clubs alike to both diagnose and program a wide variety of vehicles. If your car does not report a VIN, is not supported by PhoneFlash or you want to take advantage of its FREE tuning software, this is the kit for you. ProECU Programming Kits can be purchased through any EcuTek Master Tuner.
Used in conjunction with a laptop, the programming kit can be used for diagnostics and data-logging. However, if you haven't got time to visit your tuner or he is too far away to be practical, this kit also allows an EcuTek Master Tuner to remotely tune your vehicle. The Master Tuner supplies suitable ROM files to you, and together with a laptop, you use the kit to program these ROM files into your car. If any fine tuning is required, you can data-log the car and send the logs to the Master Tuner for their scrutiny and advice.
The programming kit is available in both USB and ECU Connect versions. Note: that the ECU Connect version of this kit can be used to program a vehicle either with a laptop using the cable and USB key provided or via PhoneFlash using just the ECU Connect interface and your phone.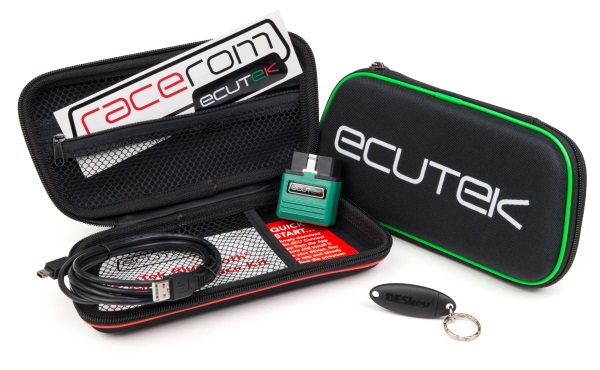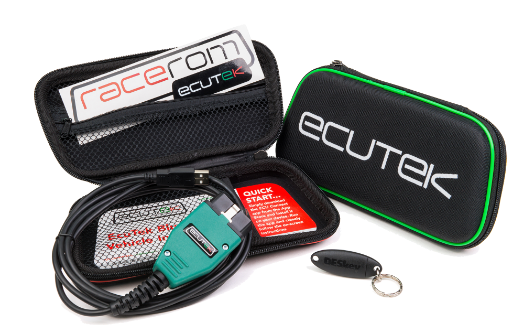 FREE Tuning Software
The ProECU Programming Kit comes supplied with FREE tuning software for the Subaru BRZ / Toyota GT-86 / Scion FR-S and Mazda MX-5 Miata vehicle models. It also provides data-logging and programming of ROMs provided by a Master Tuner for all other supported vehicles.
ProECU MX-5 is the FREE addition to the ProECU Programming Kit that enables owners to tune their own 3rd Generation (NC) Mazda MX-5 / Miata cars using our ProECU software.
Click here for more information
---
ProECU BRZ is the FREE addition to the ProECU Programming Kit that enables owners to tune their own Subaru BRZ / Scion FR-S / Toyota GT-86 cars using our ProECU software.
Click here for more information
---
The ProECU Programming Kit comes bundled with data-logging for vehicles that you program with the aid of the EcuTek Master Tuner. EcuTek's ProECU Diagnostic Tools for Subaru and Nissan GT-R are also included.
---
The list of vehicles supported by the ProECU Programming Kit is constantly growing. It will be added to as EcuTek develop support for further vehicles.
---
ECU Programming
Each ECU programmed will require a Flash Fee consisting of a number of Flash Points, which is supplied along with your ROM files by your chosen EcuTek Master Tuner. Share a programming kit with your friends or your car club – there's no need to buy kits for each vehicle you want to tune! Please note that the ProECU BRZ software is limited by a fair usage policy to the amount of cars it can program.
---
Tuning Support
As the manufacturer, EcuTek does not directly support retail customers; this is done through our network of Master Tuners. All ROM files, tuning and technical queries are handled by your chosen EcuTek Master Tuner.
The exact tuning services offered to the ProECU Retail Customer may be chosen by the EcuTek Master Tuner. However, as a minimum, the Master Tuner must help the customer with any software installation problems, provide a suitable ROM file, help the customer program in the ROM file and verify the tuning has been successful by getting the customer to produce a data log of the running car.
---
Further Applications
Manufacturers of hardware kits, such as supercharger, turbo and exhaust kits will find the ProECU Programming Kit to be an essential tool for helping their customers achieve the very best end result from any mechanical upgrades to the vehicle. Manufacturers can supply the kit along with their parts, allowing the customer to reprogram their own ECU with a new calibration to perfectly match the supplied hardware upgrades.
It is quite acceptable to loan, rent or hire the programming kits for purposes such as this. The customer can then return the kit for re-use. However, after using the data logging tools, the customer is likely to want to keep their cable, so bear this in mind!